today, i got the opportunity to walk through the new earth fare store opening in noblesville/fishers tomorrow.  i have mentioned that we are super excited about having a new health food store so close…i mean literally minutes from our house.
so, i thought i would highlight a few items that i learned today from my visit and some tips for gluten-free shoppers.
check out the wall right when you enter, that is always their "value wall" where they will have discounted specials to stock up on.
bulk bins – they have a large selection and obviously this is a much more economical way to shop. 

what does "bulk bins" mean for people who have to eat gluten free and need to avoid cross contamination?

a lot of the "gluten free" items are in the overhead pour bins, which helps lessen the chance of cross-contamination
bins are always used for the same items, so they don't switch up a gluten free item with a gluten-containing item, which is good to know.
obviously, use your judgment.  the cane sugar is by the whole-wheat flour, so for me personally, the savings isn't worth the risk, but the millet is in a put bin overhead, not by any gluten containing items, so i would buy from that.

coffee & tea selection

my husband is going to love their selection, a ton of fair trade, direct trade and organic options.  they have both packaged and bulk bins with coffee
they have a nice tea selection, including a small section of loose-leaf tea. i am very happy that they have a few green teas, definitely will be trying those out.

don't see an item you want? ask.

one of their commitments is to getting customers items that they desire or to introduce new items.  i was told that many times they could order you an item to come monthly with their shipments.  so if you don't see something you are looking for, ask.

gluten-free sections

gluten-free items aren't necessarily grouped in sections, but they do have tags denoting gluten-free items to help with the selection
also, look for the sections on shelves that have a "wood" bar on the shelf (it will make sense when you see it).  everything in those areas is gluten-free.
if you have a question. ask.

local items and preferred producers

they will label items if they come from a 100-mile radius and they also feature some of the small farms & producers that they work with nationally and those will be labeled too.
overall, the was cheerful and friendly, a lot of selection and a lot of items on sale! and i promise that i will have a bunch of fall recipes to share shortly!  i grabbed a few photos from their facebook page to share…as i went to the store straight from voting and didn't think to take my camera.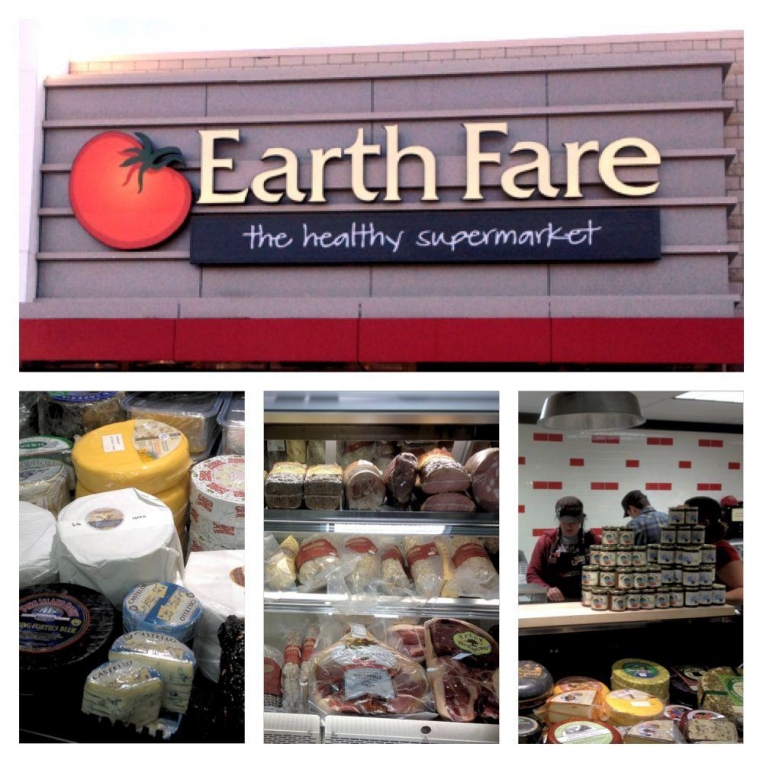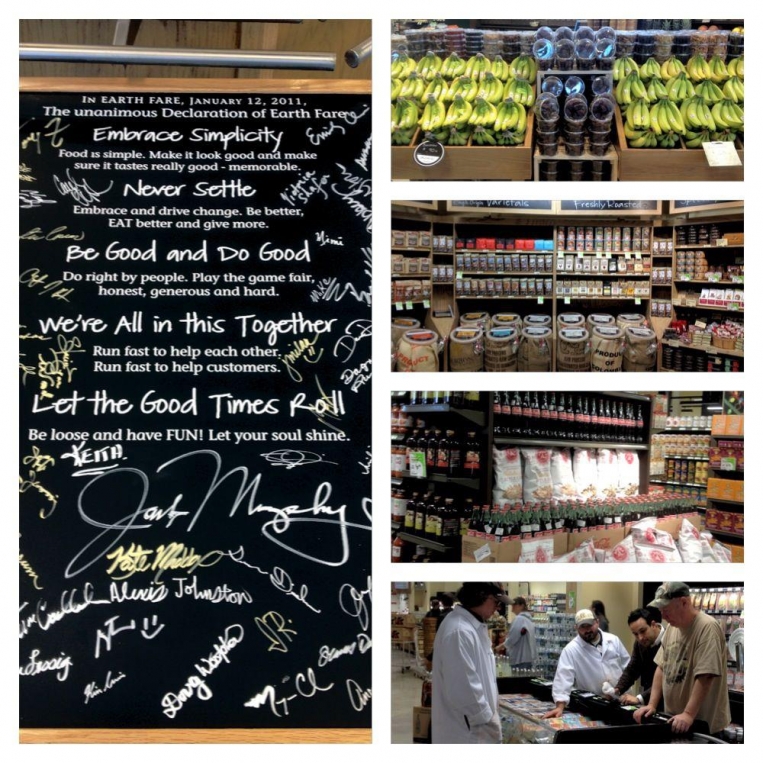 i did want to remind all the winners in the earth fare $30 dollars in 30 days contest that they need to pick up their gift cards at new earth fare store.  you have from tomorrow, november 7th- 11th to pick them up.  a list of the winners are below…if you did not receive an email from me, with details please contact me a.s.a.p.
melody c.
lilian h.
lindsey n.
mark l.
kim f.
kim g.
keith c.
rachelle p.
margrete m.
 lindsey m.
 meggan s.
 kathy g.
 ryan f.
 holly s.
 kyle m.
 kay n.
 erin l.
 judith m.
 melissa m.
 marcia f.
 lisa s.
 david f.
 lisa h.
 carrol b.
 melody s.
 michelle m.
 cameron g.
 lexie g.
 sara c.
 julie e.