It's that time of year, where apples are abundant everywhere.  They are the feature sale item at most grocery stores (our local Earth Fare has had multiple varieties on sale for $0.88/lb).  I currently have a batch of apple butter cooking in the crock pot,  am planning on canning apple sauce this weekend and spent a morning earlier this week at one of our favorite local apple orchards (tuttles orchard) for my middle sons field trip. My favorite apples to cook with are golden delicious.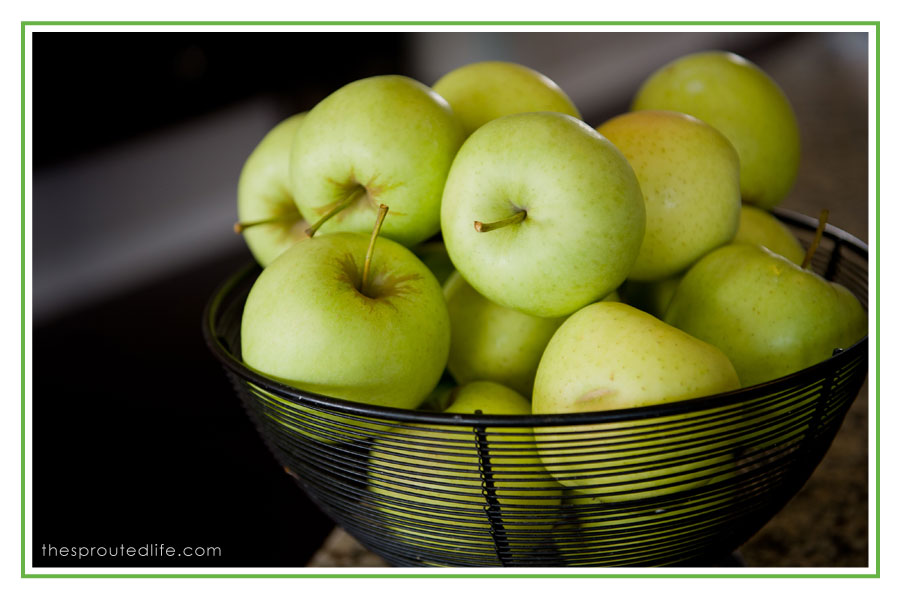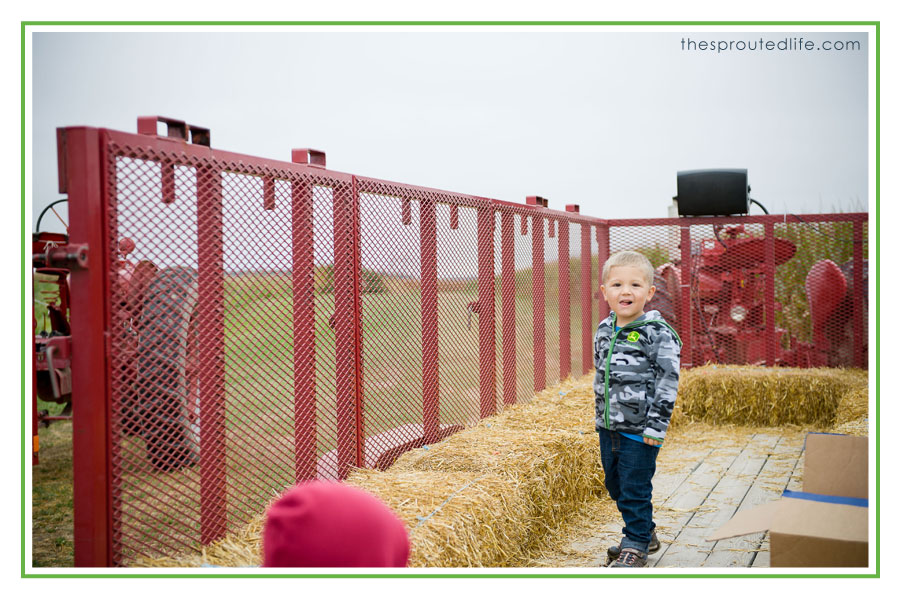 One of my favorite desserts to make is apple crisp.  Actually, I make all sorts of crisps…they are a quick and easy gluten free dessert and many times people will have no idea they are gluten free.  I rarely make them the same (and typically just throw unmeasured ingredients together), but this version, happens to be one of our favorite combinations.  It is a very simple combination of gluten free rolled oats (I use Bob Red Mills), ground pecans, tapioca starch, chia seeds, coconut oil,  sugar, cinnamon and vanilla.  For people who are intimidated by baking a gluten free dessert, I always suggest trying a crisp first, because many combinations of ingredients will work.  I use my nifty little apple corer/peeler only a few times a year (I just usually forget I have it), but my kids love helping slices the apples with it.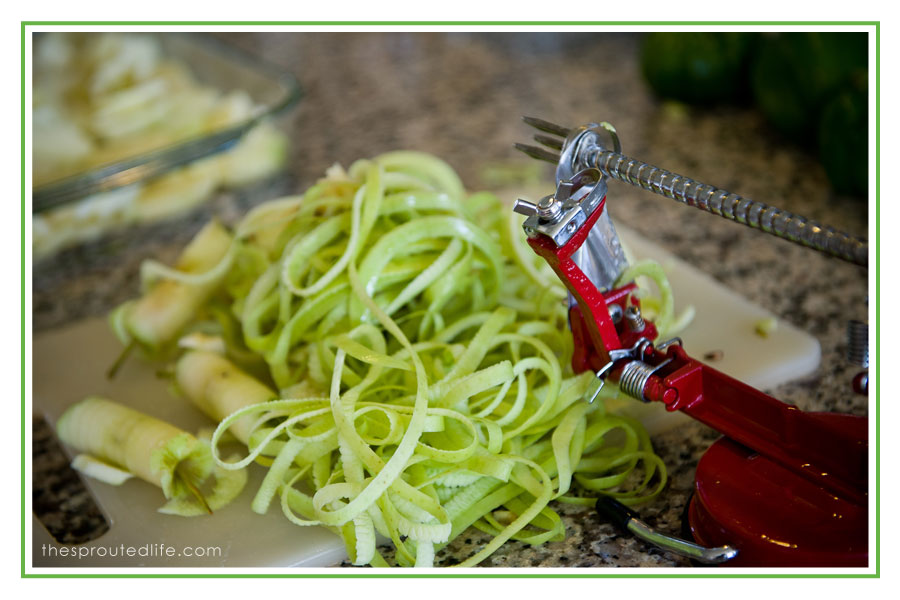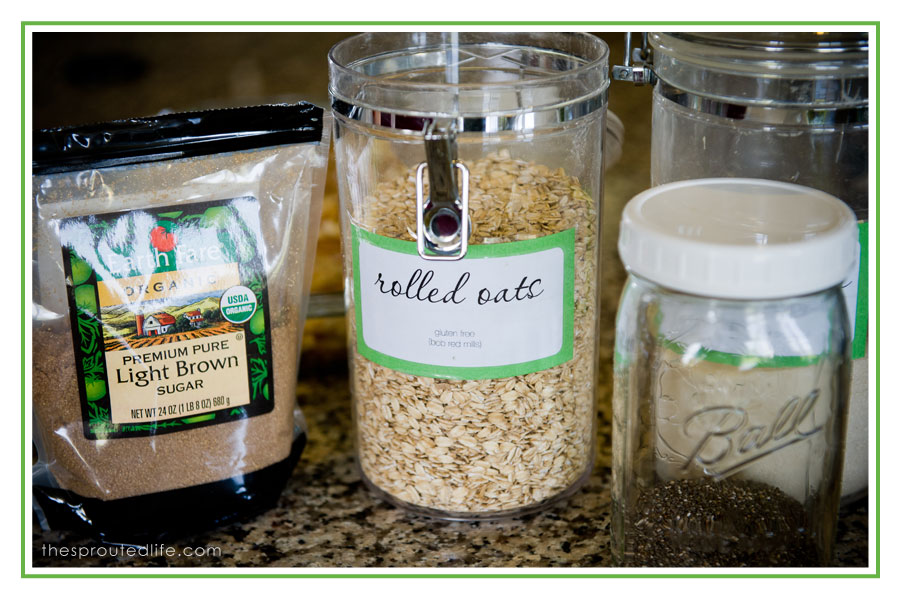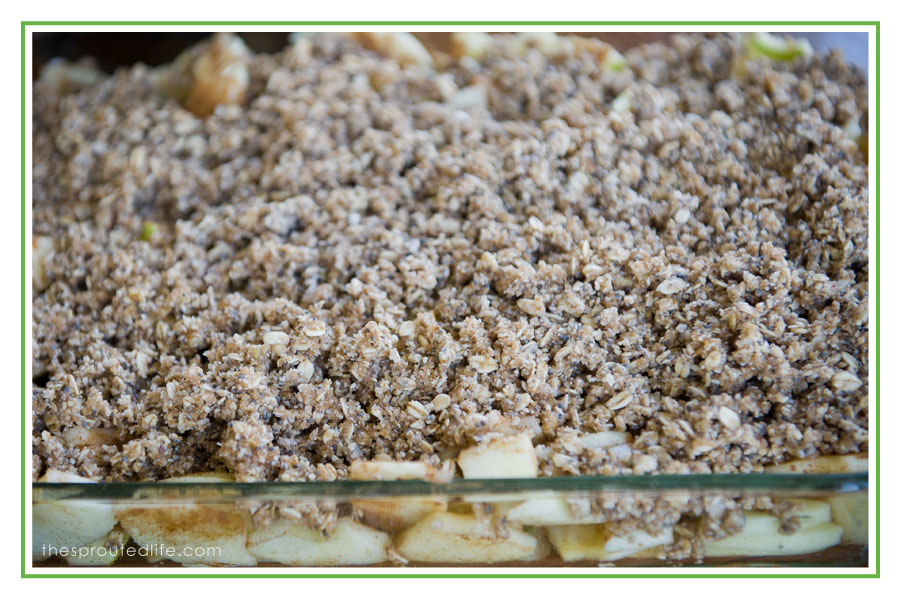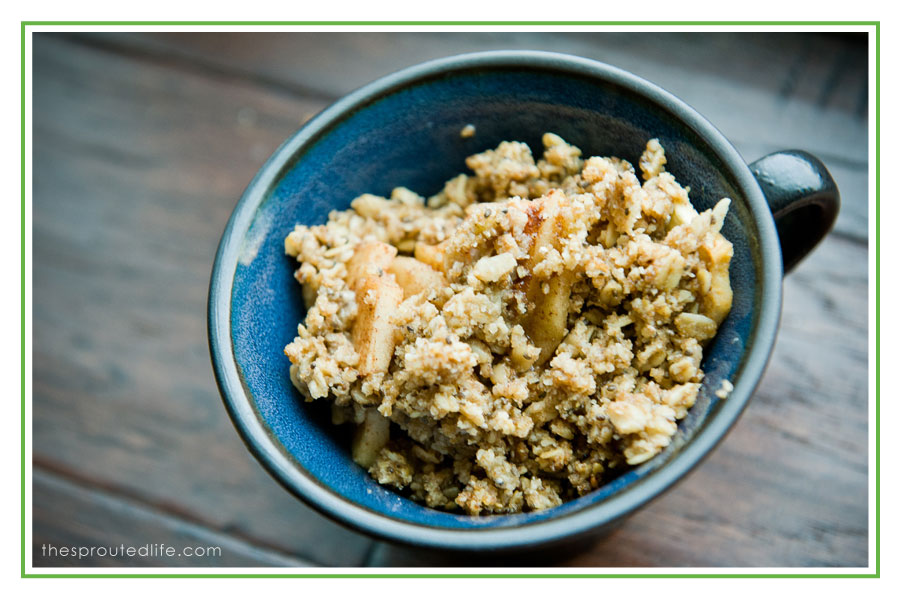 gluten free pecan oat apple crisp
Author:
the sprouted life
Ingredients
8-10 medium golden delicious apples (enough to make a thick layer in 13 x 9 pan)
2 cups gluten free rolled oats
1 cup pecan pieces
½ cup tapioca starch
½ cup coconut oil (melted) or butter
¼ cup chia seeds
1 cup water
2 T. cinnamon (divided)
½ cup brown sugar
½ cup cane sugar (divided)
1 tsp vanilla
¼ tsp celtic sea salt
Instructions
Peel, core and chop your apples.
Layer in bottom of a 13 x 9 pan.
Sprinkle ¼ cup of cane sugar and 1 T. of cinnamon on top of the apples and then pour the 1 cup of water and 1 tsp vanilla in.
In another bowl mix together the oats, pecans, tapioca starch, chia seeds, remaining cinnamon, sea salt, brown sugar and remaining ¼ cup of cane sugar.
Mix together well and then pour ½ cup of melted coconut oil over the top.
Work together with you hands and little crumbles will start to form.
Spread crumbles across the top of the apples.
Bake at 400 for 15 minutes, then reduce to 300 and bake for 45-60 minutes, until topping is lightly brown and apples are tender.
*Hint - we like our topping ground a bit finer, so I run my oats and pecans through my vita-mix grain bin. (a food processor works well also).