So we have had an overabundance of broccoli at our house. My husband and I mixed up items on our grocery list and on the same day I bought a few heads of organic broccoli from Earthfare  (they have had it on sale all month for $0.99) and he bought two huge bags of organic broccoli florets at Costco.  Our family loves it and we eat it just steamed as a side for dinner a lot, but steamed broccoli at every meal was getting old.  So I decided to recreate one of my favorite childhood foods that my mom always made for get-togethers.  Vegetable pizza, you know they type made on packaged Crescent rolls.  Well, seeing that our family is gluten-free and pretty low grains, I decided to try a grain free version.  It turned out yummy…only thing I would change is to spread the dough thinner.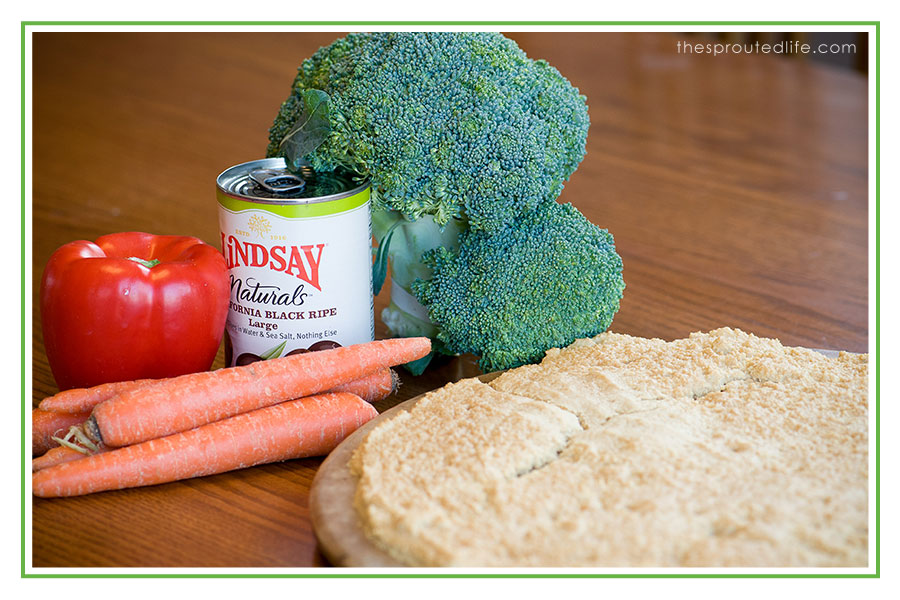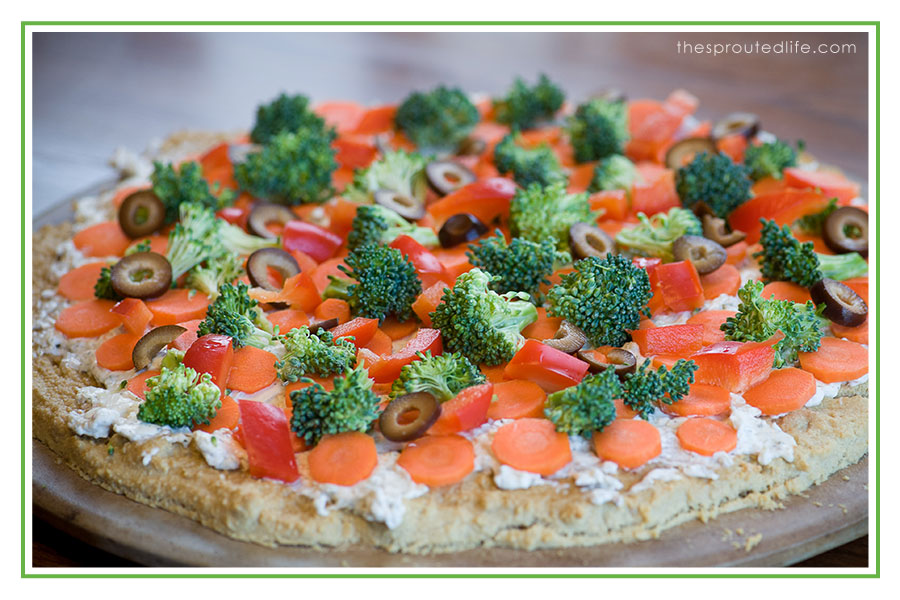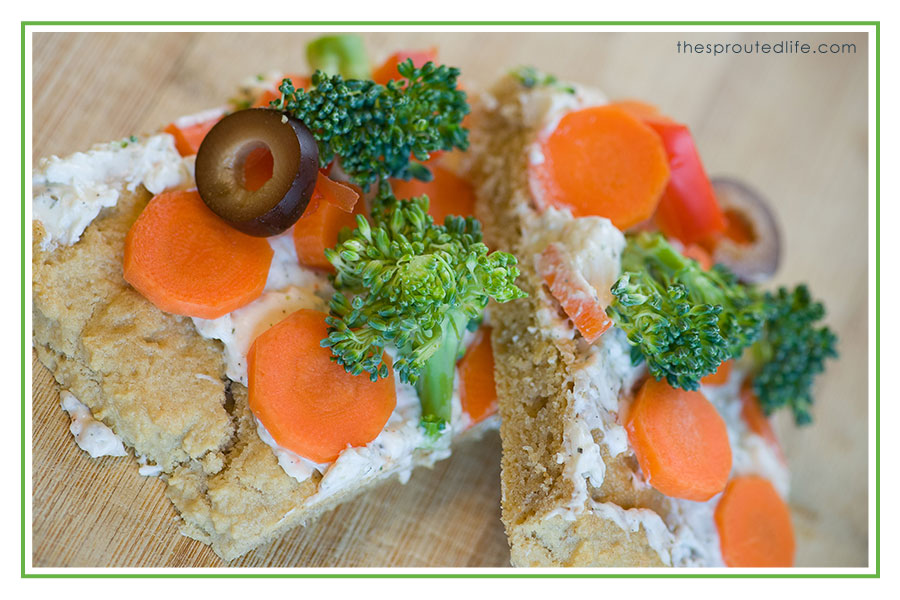 grain free veggie pizza
Author:
The Sprouted Life
Prep time:
Cook time:
Total time:
Ingredients
2 c. almond flour
1 c. arrowroot
½ c. water
2 eggs
2 T. olive oil
1 tsp. baking soda
½ tsp. celtic sea salt
chopped veggies of choice (i used broccoli, red bell peppers, black olives and carrots)
1 package of organic cream cheese 8oz. (I used organic valley)
½ cup organic full fat sour cream
2 T. gluten free ranch mix (i used Penzey's ranch blend which is just spices, simply organic also makes one)
Instructions
Mix all the dough dry ingredients in a bowl (almond flour, arrowroot, baking soda, sea salt).
Add in eggs, water and olive oil and mix by hand.
It will be a wetter dough.
Spread evenly on a baking stone or a baking sheet lined with parchment paper.
I used a spatula and then put a little olive oil on my hand to help even press the dough.
Bake at 425 for 15-20 minutes until dough is starting to brown up (cooking time will vary a little with dough thickness).
Remove from oven and let cool.
Prep veggies while dough is baking, by chopping into small pieces.
Mix the sour cream, cream cheese and ranch mix.
Once dough is cool, spread cream cheese mixture evenly on top of the crust and then top with veggies.
Enjoy!