I was asked a few weeks ago about my kitchen. Specifically, what tools could I not live without? And what would my dream kitchen look like?
I actually love my kitchen. It's an open concept and I don't feel like I am stuck in a room away from people while I am cooking. When we built our house, we specifically choose this because we knew it would be a gathering place. It never fails when we have friends over, people will just gather around the island talking and snacking on food. I absolutely love that!
But what would I change? Well, I am pretty sure I saw my dream kitchen the other day…but seeing as that isn't anywhere in the near future, I would actually only make one small change. I would rip out the microwave above our cooktop. I don't like my microwave and rarely use it, but even more so is that it is obnoxiously huge. I would love a range hood that opens up my cooking area (especially when I am canning and always bumping stuff into the microwave.) I love this hood in the image below!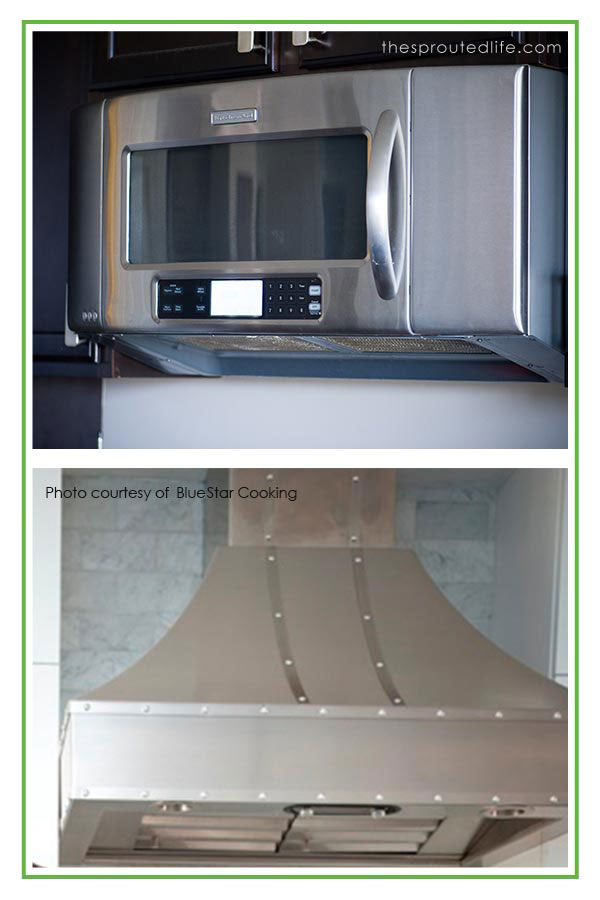 In my ultimate dream kitchen my cook top would have twice as many burners and even more counter space with a larger island, but I would be more than happy to simply just replace my microwave with a fun range hood.  I am pretty sure this range from BlueStar Cooking is my ultimate dream one.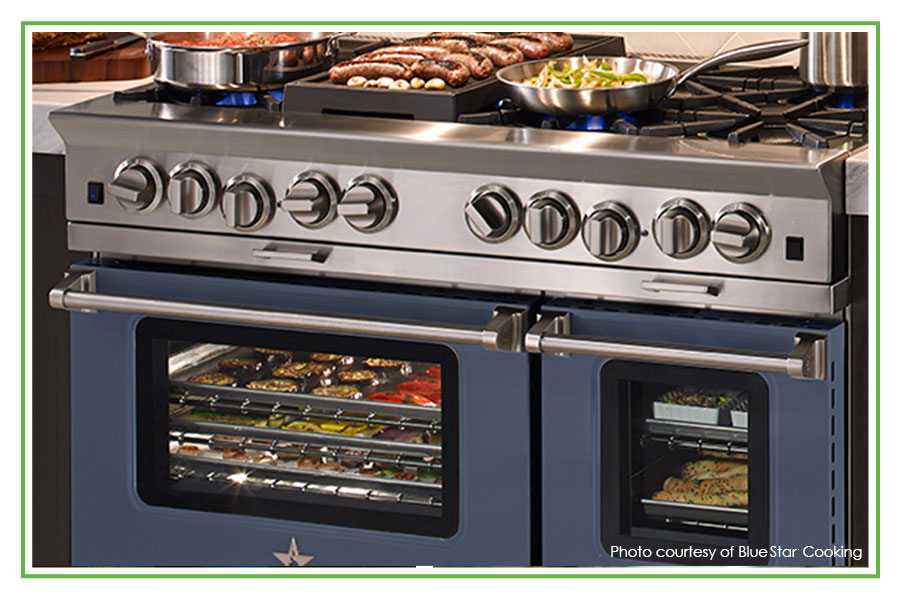 As for the question, what items do we use every day? My first thought goes immediately to my Vitamix and my Le Creuset cookware. Both of these were purchased in times of our lives when we were tighter on cash and they were big splurges. Our Vitamix is over 5 years old and has lived a really good life…literally it is used multiple times a day in our house. I remember when I was trying to convince my husband of why we "needed" one and his response was "isn't it just a blender?" I borrowed a neighbor's and had my husband make hummus and from that point on he was convinced.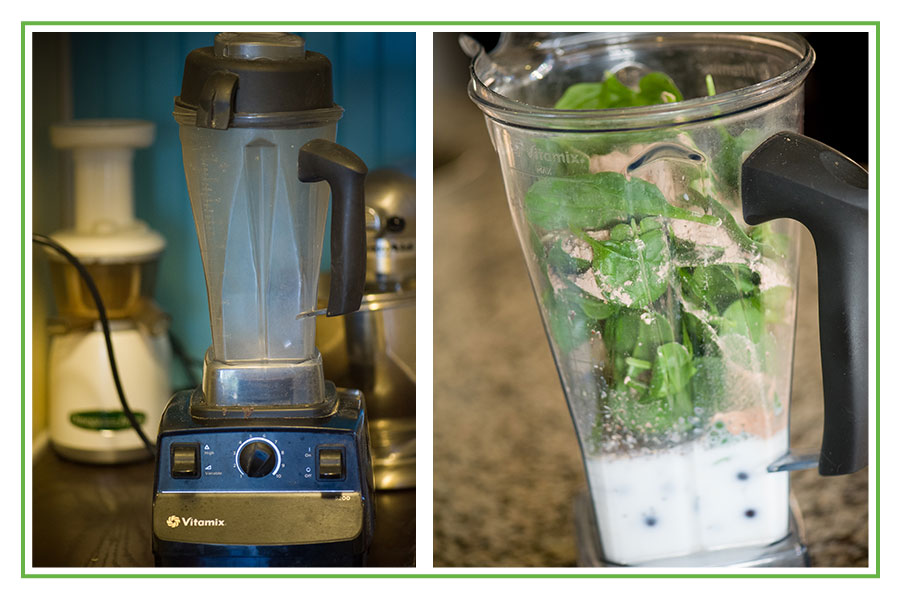 As for my cookware, when we started purging all Teflon and aluminum pans, I slowly began collecting pieces of Le Creuset. For Christmas one year, my husband found a collector who was selling her entire lot… they are over 25 years old and are in incredible condition. So I went from a few prized pieces to my entire kitchen be stocked for an incredible deal. I love them and they are also used every single day in my kitchen.
But, what is used the most and could I absolutely not live without? My answer is sort of a random item. Not in the least bit expensive or hard to find, but we use them everyday and for multiple things. I could not live without the simple Mason jar.
We ferment in them. We store all our pantry items in them. They are our drink glasses. We can fresh produce in the summers in them. When I am prepping meals early in the day, my chopped veggies always get stored in them. I literally have mason jars in every area of my kitchen. Such a simple item, but wow, our kitchen would not run smoothly without them.