I have never been a huge fan of sloppy joes.  I would make them occasionally, but if I had ground beef to use, it would rarely be my first choice.  Now we make what we call "loaded sloppy joes"  all the time. It started with me having some celery that need used up, so I diced a bunch and tossed it in, and the next time I added zuchinni, until slowly, our sloppy joes became about 3/4 veggies to a 1/4 meat.  I am always looking for shortcuts, for one pot meals, and this is a simple way to get a lot of vegetables in the main course.
Last summer when farmers markets/and our garden produce was ample, I made sloppy joe veggie packets and froze them.  So literally, I could just grab the vegetables out of the freezer, sautee, brown the meat and make a quick sauce….super simple dinner.  Even though our garden isn't producing yet, we were craving this simple meal this week and our EarthFare just had grass-fed beef on sale, so I had some on hand.  The vegetable options are endless, but we typically use: onions, carrots, zuchinni, bell peppers, and celery.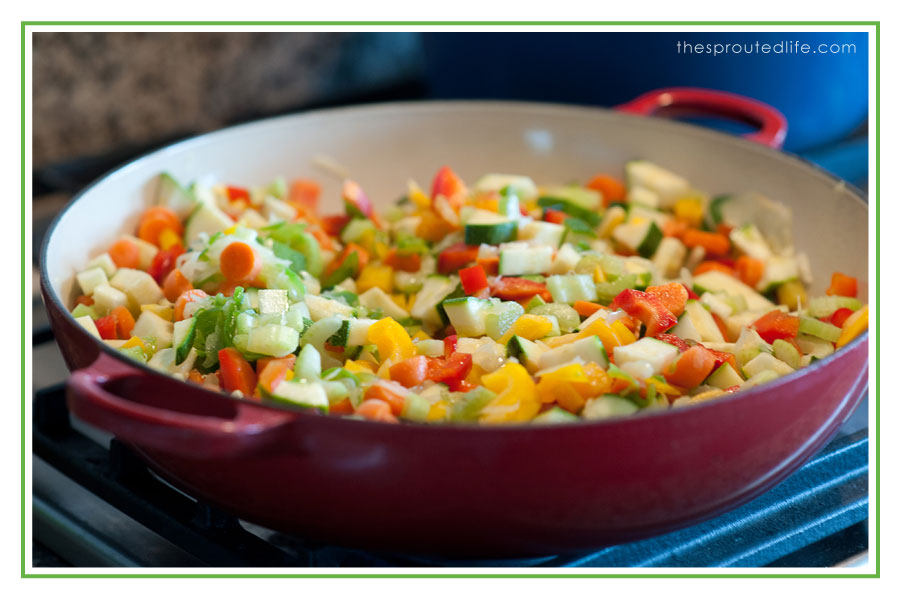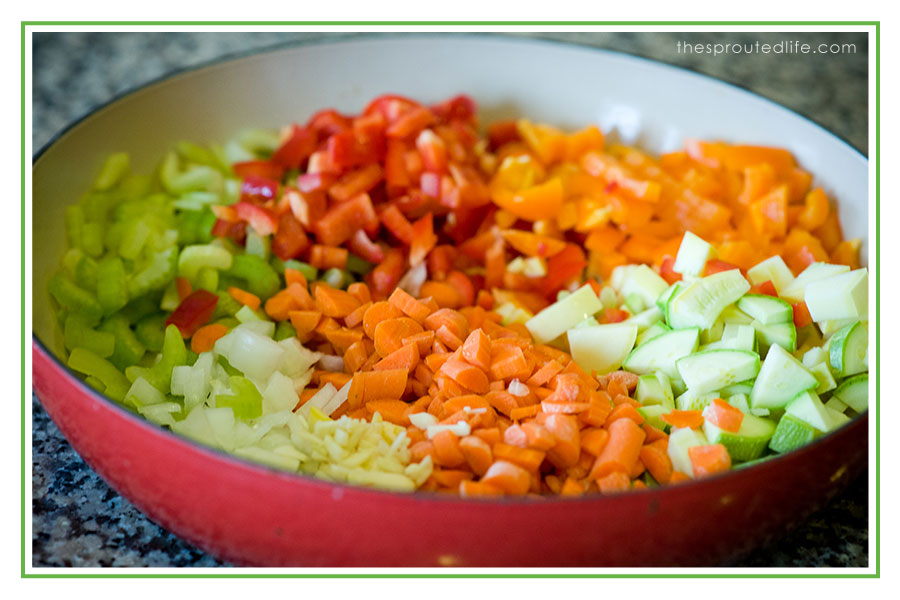 You can also serve the finished dish in a variety of ways.  Sometimes, I use gluten free bread, sometimes lettuce wraps, and other times, I serve it over rice.  Use your imagination, there are a lot of ways to serve this quick, veggie loaded dish!  I also use plain tomato sauce as my base, because I don't like it super sweet, you can always substitute ketchup, but take that into account when you are adding your maple syrup in.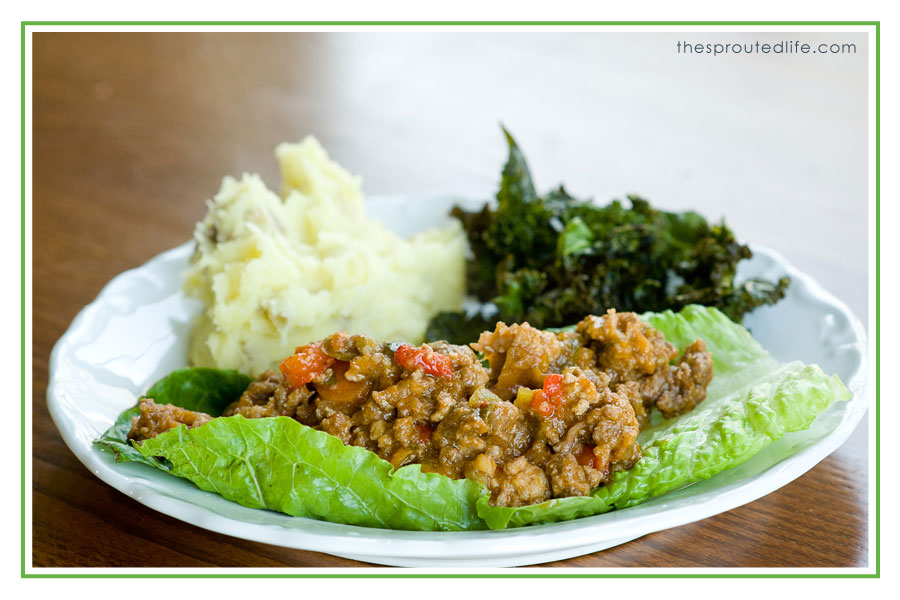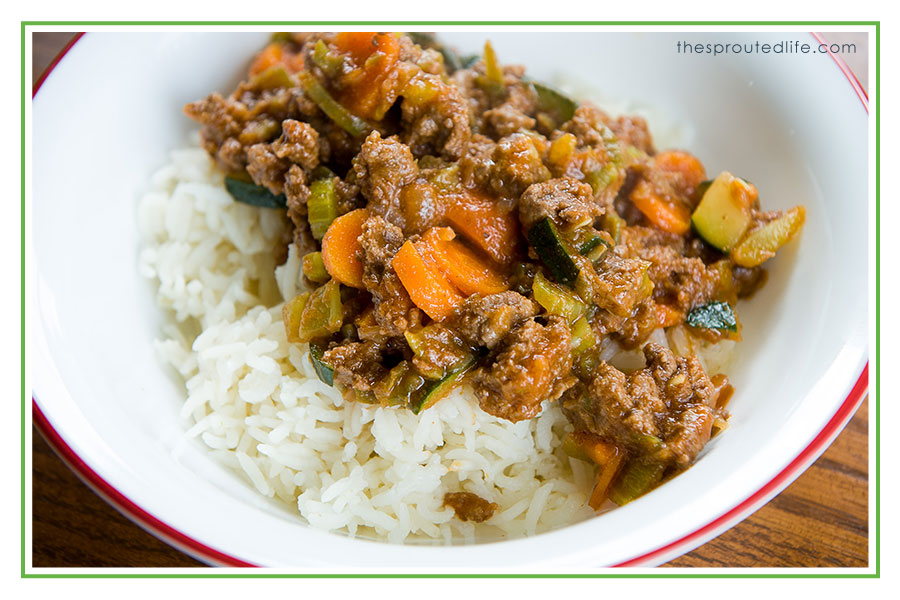 Loaded Sloppy Joes (an evolution in veggies) - gluten free
Author:
The Sprouted Life
Ingredients
1 medium onion, diced
2 cups chopped celery
2 cups chopped carrots
2-3 medium zucchini, diced
2 bell peppers, diced (we like red and yellow)
2 cloves of garlic, finely minced
1-2 Tablespoons of olive oil
1 - 2 lbs of ground beef (you can also use ground chicken, turkey or pork
1 - can of plain organic tomato sauce (15 oz)
2-3 Tablespoons of dijon mustard
2-3 Tablespoons of maple syrup (add more if want a sweeter dish)
salt & pepper to taste
Instructions
Dice all your vegetables into small chunks (if kids are picky, dicing smaller helps hide them in the sauce)
Sautee your vegetable combo, garlic and olive oil in a large skillet, until vegetables soften
Add in ground beef and brown
When beef is browened, drain off any extra grease
Add in tomato sauce, maple syrup and mustard (adjust maple syrup for desired sweetness)
Salt & pepper to taste
Serve over lettuce wraps, toasted bread or rice.