One of my favorite things about fall baking/cooking is fresh pumpkin.  I roast quite a few pumpkins each year and use some right away for baking and then freeze the rest to use throughout the winter.  Yesterday, I roasted 3 sugar pumpkins and have yummy mason jars full of pumpkin puree just begging to be used.  Our local Earthfare had sugar pumpkins on sale + I got three from one of our local apple orchards/pumpkin patches (tuttles).  So tonight I set out to create a pumpkin scone (which quickly turned into drop scones because the batter was way to soft).  One of the things I was attempting, was to create a grain free scone that wasn't full of cups and cups of almond flour.  Recipes I have used in the past have used 3-4 cups of almond flour and I have been trying to balance my families consumption of nuts.  I also wanted to include more pumpkin then most recipes called for.  While, I really liked the extra pumpkin, it definitely made the batter only scoopable.
The batter is combination of eggs, coconut flour, almond flour, tapioca starch, pumpkin and spices.  I used a combination of cinnamon, nutmeg and fresh ground ginger for my pumpkin spice flavor.  Ginger is actually a spice that I tend to overlook. but I happened to have a big, fresh container sitting out on my counter.  I had just stocked up on some bulk spices & herbs at Earthfare, the night before when I made my first batch of herbal cough syrup for my husband (I will share my experiences with those recipes later). I am glad I added the ginger because it gave a nice kick to the spice combination.
For the glaze on the pumpkin drop scones … I don't really have a recipe to share.  I honestly just started adding ingredients to a bowl and kept adjusting along the way.  I used approximately 2 Tbsp of almond butter, 2 Tbsp of almond milk, 1 Tbsp of brown sugar, a little cinnamon and a little vanilla all mixed and just spooned on top while the pumpkin scones were warm.
This will definitely be a recipe that I will add into our fall rotation!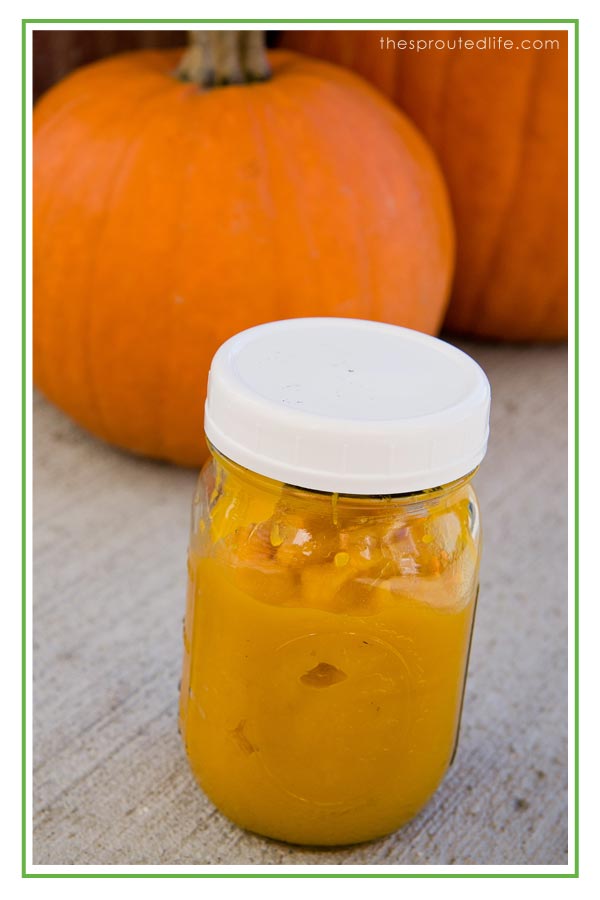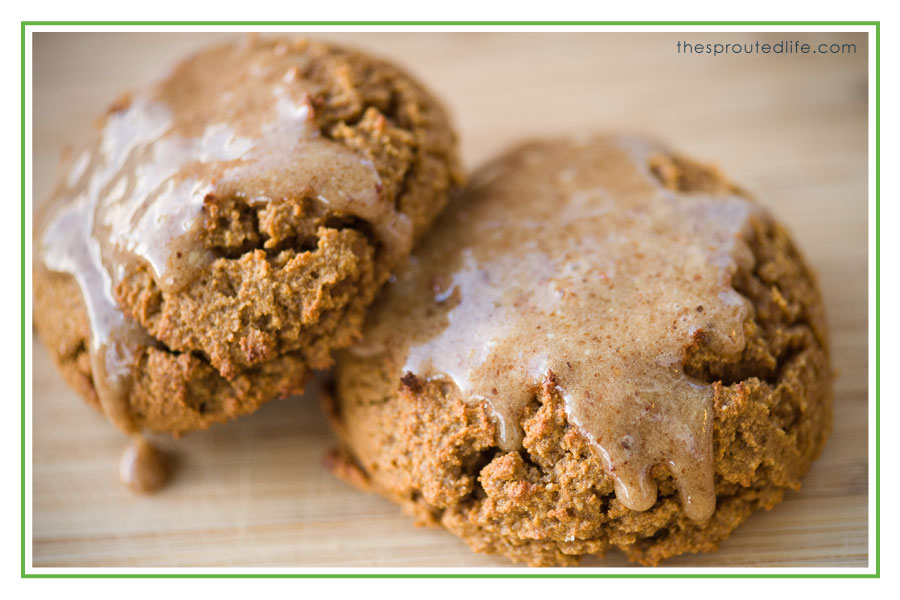 Pumpkin Drop Scones (gluten free, dairy free, grain free)
Author:
the sprouted life
Recipe type:
dessert, baked goods
Ingredients
¾ cup of fresh pumpkin puree
3 eggs
⅓ c. coconut sugar
2 T. coconut oil
1 tsp. vanilla
1 c. almond flour
½ c. coconut flour (sifted)
½ c. tapioca starch
1 tsp. baking soda
2-3 tsp. cinnamon
½ tsp. fresh ground nutmeg
¼-1/2 tsp. ground ginger
pinch of sea salt
Instructions
Preheat your oven to 350 and line your baking sheet with parchment paper.
Add the pumpkin puree, eggs, coconut sugar, coconut oil and vanilla into a mixing bowl and cream together until well combined.
In another bowl, combine the remaining dry ingredients and slowly mix into the wet ingredients.
Using a ⅓ of a cup scoop, scoop out batter and flatten a little on the baking sheet.
Bake at 350 for 15-18 minutes, until firm to the touch.
Remove from oven and let cool a little before topping with your glaze of choice.
Enjoy!