We are in full swing of a new schedule this year, as my oldest started kindergarten in August.  I am not the most scheduled person and am learning to adapt to a set daily schedule, while trying to balance a 3 year old (who misses his big brother), a super active 1 year old and my freelance design work, yet still make sure that I am feeding my family well.  I am also now having to think ahead about packing lunches five days a week (lunch in our house is almost always dinner leftovers).  Hearty, filling dishes that I can prep in my pockets of free time are now the main items on our dinner menu.  I thought I would share a family favorite today.  Their is nothing wildly original about this recipe (I learned it from my mother-in-law).  It is simple and straight forward, yet delicious and filling and I can pack it the next day in my son's goodbyn for lunch.
It is so simplistic that the ingredients are usually just ground beef, rice and sauerkraut.  Our local EarthFare has been having their grass-fed ground beef on sale fairly often, making this dish even more affordable.  Because their grass-fed ground beef is so lean, I have been adding a pound of ground pork to the recipe. My favorite sauerkraut for this recipe is Eden Organic.  I have been making this dish up in the morning, and then just pulling it out of the fridge and popping it on the stove an hour before dinner.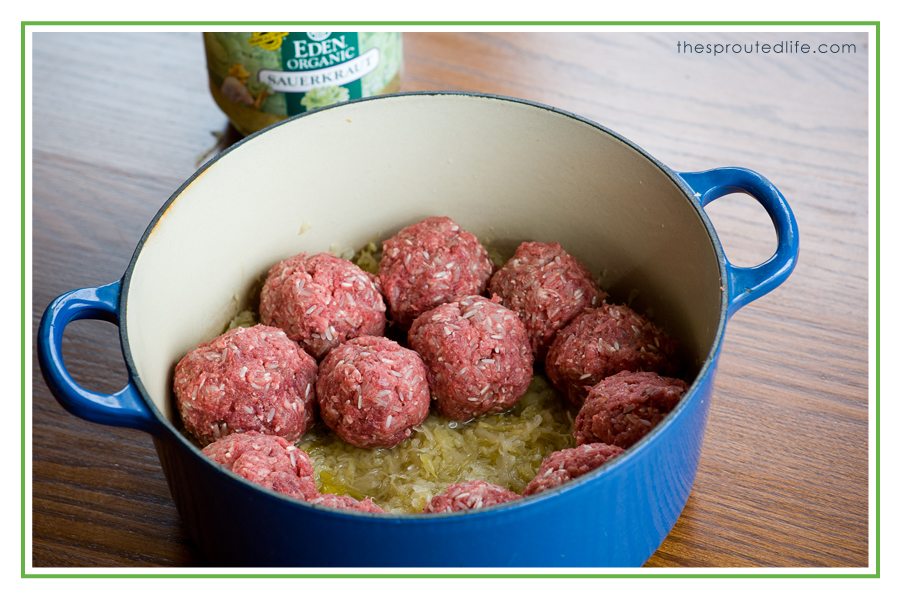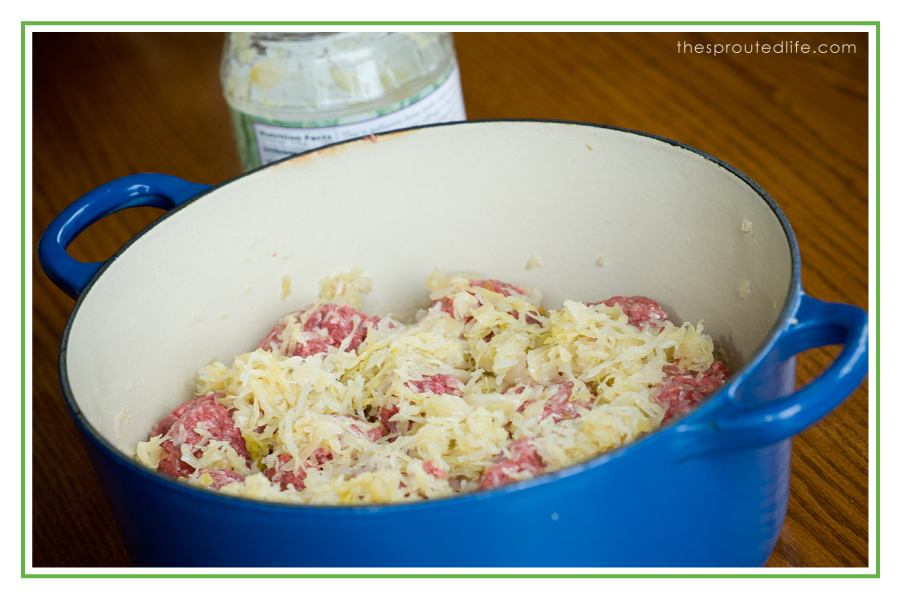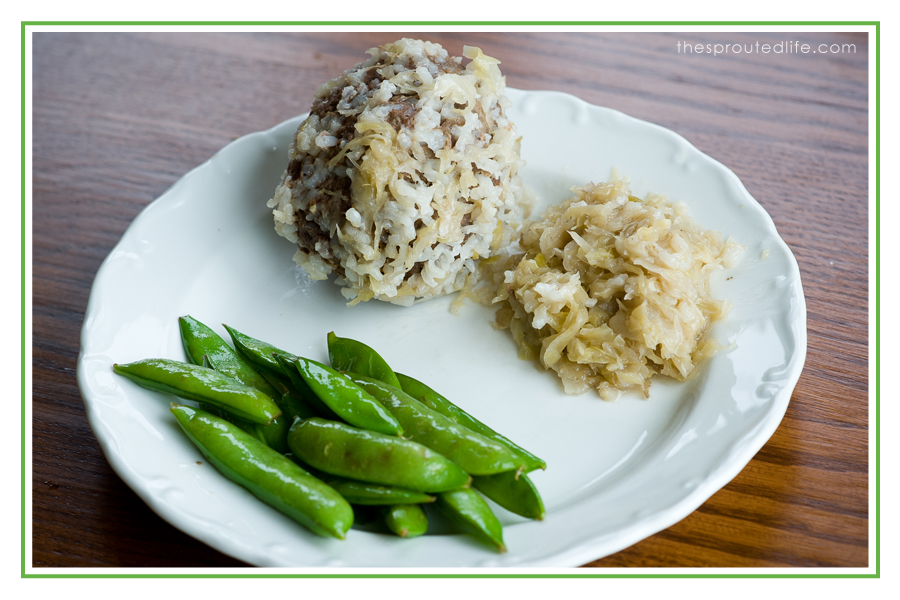 Sauerkraut and Meatballs - A Gluten Free Family Favorite
Author:
The Sprouted Life
Ingredients
2 lbs of grass-fed ground beed
1 lb ground pork
1 jar of sauerkraut
1 cup of white rice (we prefer Lundberg Organic Basmati)
½-1 cup of water or beef broth
Salt & pepper to taste
Instructions
Combine ground beef, ground pork, one cup of rice and a pinch of salt and pepper
Layer bottom of a heavy dutch oven with sauerkraut
Roll handful size meatballs and layer the bottom of the pan, then add another Layer of sauerkraut and add in remaining meatballs
Top with remaining sauerkraut.
Pour about a cup of water or beef broth in the pan (this varies a little with how much liquid was in the jar of sauerkraut)
Cover and cook on stove at medium/medium high heat for about an hour. It will be simmering pretty good and I always check it halfway through to make sure there is enough liquid in the pan for the rice to absorb.
Enjoy!