My favorite protein powder for smoothies is chocolate…but since we have been doing a lot of smoothies I have been trying to switch it up.  I decided to grab a jar of the Vega Vanilla Protein & Greens the last time it was on sale at our local Earthfare.  While I like to use fresh greens in my smoothies, this is a great options with 2 servings of greens included in the powder. This is my favorite smoothie combination that I have created using this powder.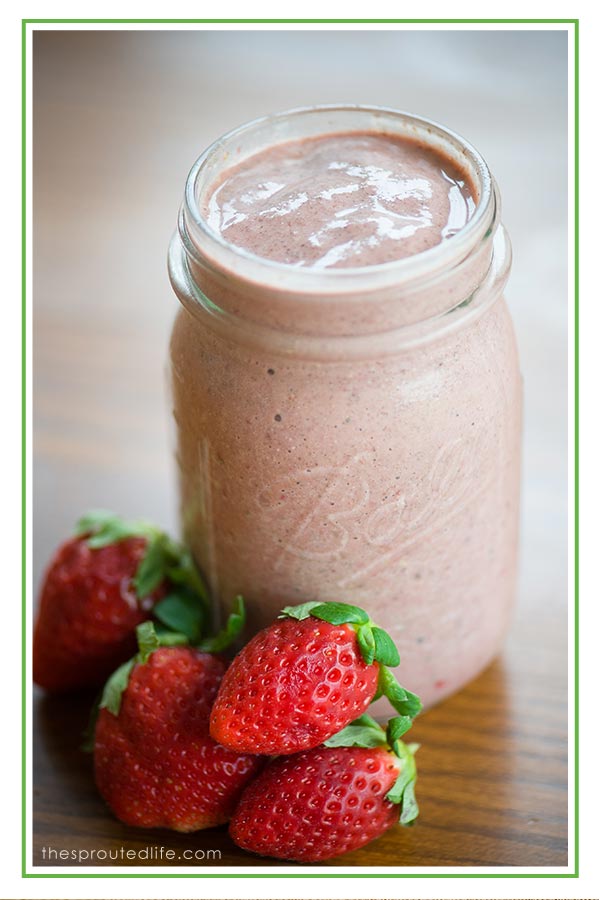 Strawberry Vanilla Chia Smoothie
Author:
The Sprouted Life
Ingredients
handful of fresh or frozen strawberries
1 cup of coconut milk (if using canned, use half cup + a half cup of water)
1 heaping scoop of Vega Vanilla Protein & Greens Powder
2 Tbsp chia seeds
1 Tbsp raw cocoa nibs
1 tsp. vanilla extract
Instructions
dump all the ingredients into a high speed blender. enjoy!