traveling gluten free can be interesting, tricky, scary and down right frustrating.   i have been gluten free for a little over 4 years now and since then the majority of our trips have been within a few hours drive (little kids contribute a lot to our lack of big trips).  the longest trip we had taken until this past december was to san diego.  which honestly, is an amazing place to visit gluten free.  i had so many options of restaurants to try that i never had a problem finding good food.
that being said, i haven't travelled internationally since our dietary changes.  so when the opportunity to spend 7 days in the dominican came up i was both excited and terrified.  not only was i leaving the comfort zone of my kitchen, but also many times when we travel we rent a house, having full access to being able to pack and prepare foods for some meals. i knew i also would be dealing with a language barrier, my spanish is fairly pathetic at the moment…i can read it pretty well, but that's about it.
to make everything a little more interesting,  i actually found out that i was expecting our third, two weeks before we left.  my pregnancies aren't super easy and i struggle badly with morning/all day sickness.  so i was definitely a little nervous about traveling.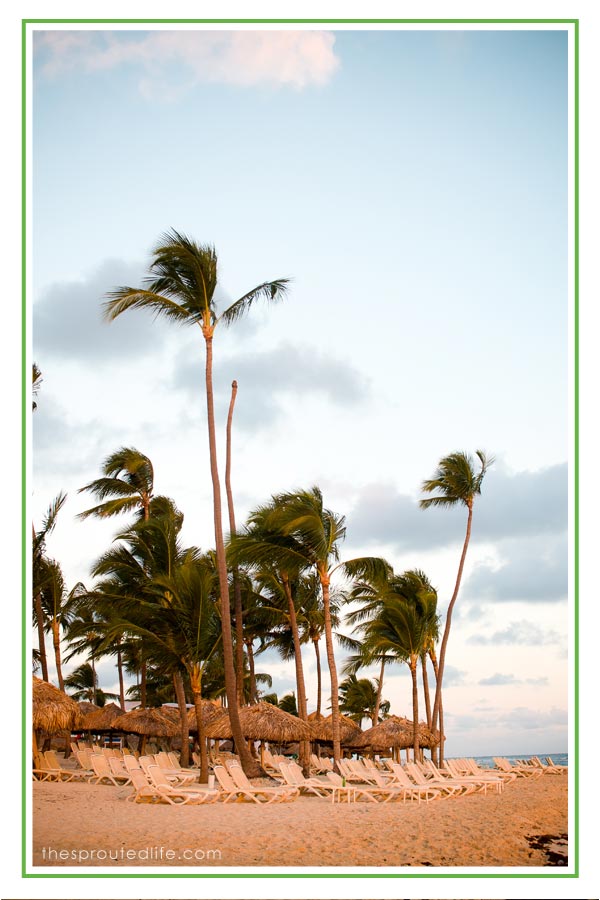 the majestic colonial (colonial club) punta cana
before we made plans for an all-inclusive resort, i read a bunch of reviews, emailed resorts and tried to discern which ones were better options.  (we were traveling with 2 other couples, so it wasn't a decision that was only ours).  to be honest there aren't a ton of reviews on any of the resorts, so it did feel like a crapshoot.
the majestic colonial had said that i would meet with a concierge and a chef upon arriving and that they would have me pick my restaurants for the week and would also give me a letter to present at every restaurant.  when we first arrived, it didn't go quite as planned, (though i do have to give the disclaimer that we were staying in the new adults only section and it had only opened the week prior, so they were still working through some communication kinks.)  after leaving check in, i was pretty frustrated, hungry and fearful that i might starve…but then we met elana.  she was fairly fluent in english and pretty much ran the entire colonial club section.  she got me set up with a letter to present to every chef and sent out a memo to every restaurant letting them know about me, my restrictions and that they needed to take extreme care.
so we headed off to our first meal with my little letter in hand.
our first night we dined at the rodeo grill (their steak house).  as soon as i got there, the server took my letter back and a chef came right out to talk with me and go through the menu.  i had a simple but fabulous rib eye, potato and a beautiful plate of fresh fruit. no problems.  i was definitely starting to relax and feel better about my eating situation.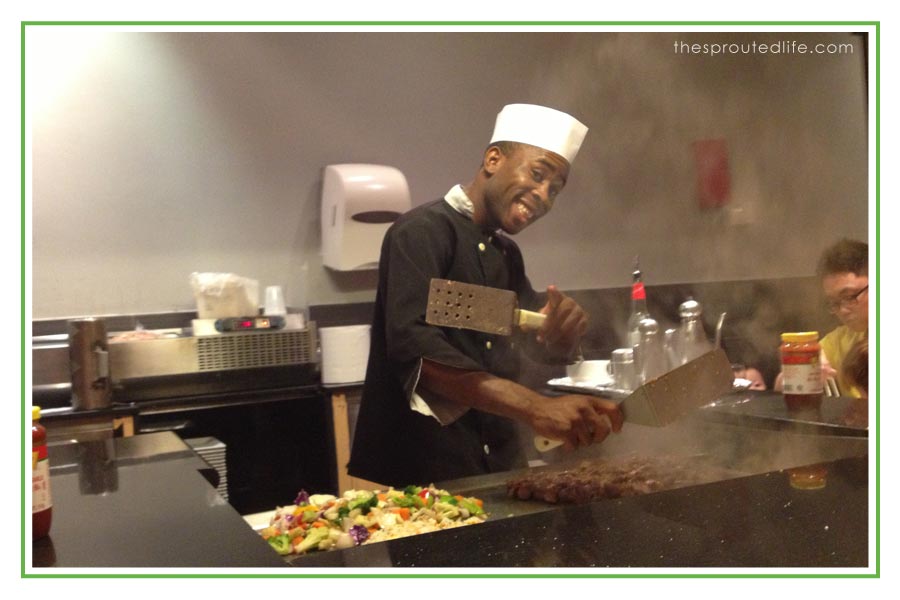 (photo of our meal being made at the Hibachi restaurant ma+suri)
the restaurants i ate at while at the majestic colonial:
rodeo grill – fantastic grilled meat
le gourmet – this restaurant was open during the day to colonial club members only, so it was a nice break from busy buffets. rico the head server knew me as soon as i walked in and would give me thumbs up after he put my order in and talked with the chef.  their dinner and lunches were fantastic (octopus ceviche was the most unique item i ate there).
ma+suri – japanese hibachi and sushi restaurant. we dined here with a group of 10 around a hibachi grill (which can be a little nerve wracking).  as soon as i arrived, they removed my sushi plate and made me salmon and shrimp only rolls (most soy sauce and artificial crab have wheat in them).  they then cooked the entire hibachi meal with out adding any soy sauce and served me my plate before finishing off with sauces for the other diners.  it was a fantastic presentation and meal.
supreme – was the buffet restaurant, which we visited a few mornings for breakfast.  it is buffet based, which can be a gluten-free nightmare, but they had an omelet station and everything made on that grill was safe.  (i ate a lot of eggs).
tres carabelas – seafood restaurant with main dishes served ala carte.  they had grill stations with unmarinated meat, so i could get grilled meat safely.
i avoided the domincan/mexican resturant…almost every dish was in gravy, stews or had flavored rice.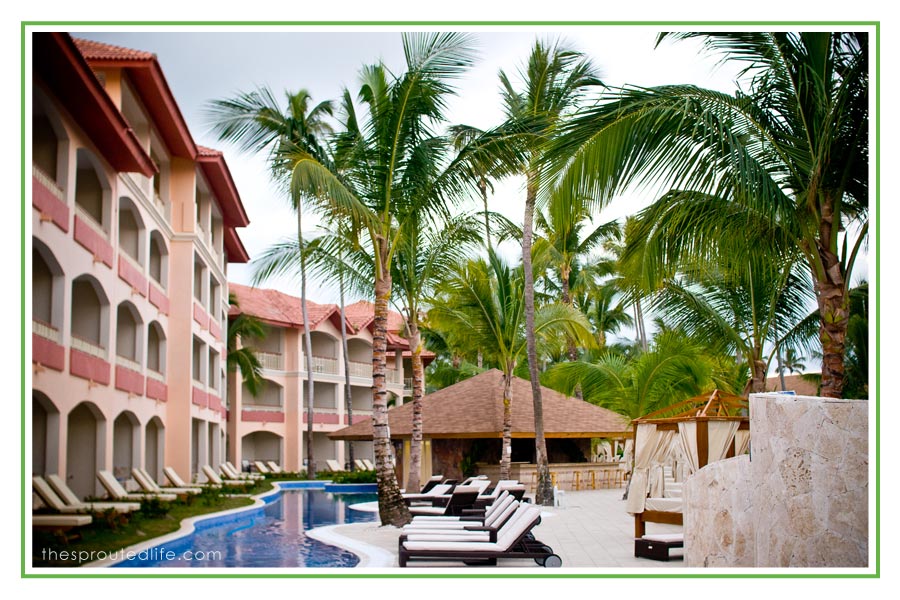 overall, i had a fantastic experience at the majestic colonial.  i never got sick and though my options were limited at a lot of the meals, i still had fantastic food.  the only major area that was lacking was in the desserts.  basically the options were fresh fruit plates, ice cream (which i eat very little dairy) and i had one banana flambé.  needless to say i ate a lot of tropical fruit.
i would recommend the majestic colonial to gluten-free vacationers, but always do your homework before you arrive, let them know you will need accommodations and make sure to get a letter from their head staff and a memo sent out to all the restaurant chefs. our first half of the vacation in punta cana at an all-inclusive went really smoothly and i didn't feel like the language barrier caused to many issues.  i will share more on the second part of our trip in santo domingo later.